Toronto Restaurant has Digital, Large Print and Braille Menus
July 10, 2017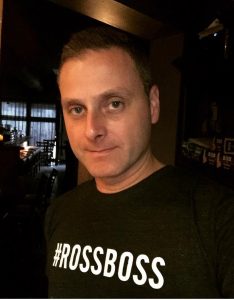 Just north of the corner of Yonge and Davisville in mid-town Toronto is a local restaurant called Il Sogno, which is owned and operated by Ross Bonfanti. Since 2006, Il Sogno has been serving up casual Italian fare to the locals in Midtown as well as diners from abroad. From delicious 'Neopolitan Style' pizza and award-winning calzones to creative daily specials, Il Sogno's menu has something for everyone. And with theme nights like BYOW (bring your own wine) with no corkage fee and Martini night, it's no wonder Il Sogno has become 'Midtown's Favourite Hidden Hotspot'. So, if you're looking for a place to spend your night out at a cool little bar to wind down, Il Sogno is where you need to be.
This local Italian restaurant owner saw the need to assist people with visual disabilities who eat at his restaurant regularly. He had the menu developed in Braille.
We caught up with Ross and asked him a few questions about his decision to include a Braille menu.
Q: What made you decide to create a Braille menu?
A: "My father-in-law is blind (and a Braille user) and my wife works for CNIB (Canadian National Institute for the Blind). Braille has helped my father-in-law to access information and so I wanted to ensure my menus were accessible to him and our customers who use Braille. We also have them in large print and Ilsogno.ca is a fully accessible website."
Q: How many people that come to your restaurant use the Braille menu?
A: "We have a few groups of regular blind customers at il Sogno! Many of our customers live in the community and, thankfully, like our little spot!"
Q: Have you seen an increase in customers since the implementation of your Braille menu?
A: "We have seen an increase, but only because our customers with sight loss are referring our restaurant to their friends. It's about the experience, not because of the menus. Not every blind person uses Braille. My staff are trained to accommodate people with disabilities and so I think this, coupled with our yummy menu and frothy drinks, make for happy customers returning with their friends!"
Q: If there is anything you could say to the community what would that be?
A: "I would say to the community, to come on by! Your table is ready!"
Another great stride forward in supporting the accessibility community. For more information on Il Sogno visit their website at http://www.ilsogno.ca/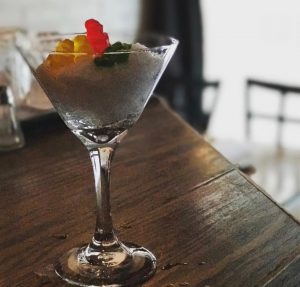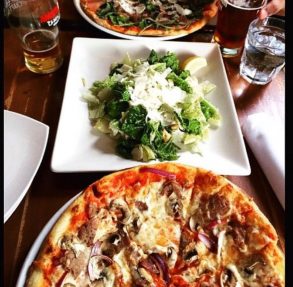 *Accessibil-IT specializes in helping organizations develop document accessibility strategies. We work collaboratively, cost effectively, and in a timely manner to make sure your pdf documents are accessible. Contact us to learn how we can help you.